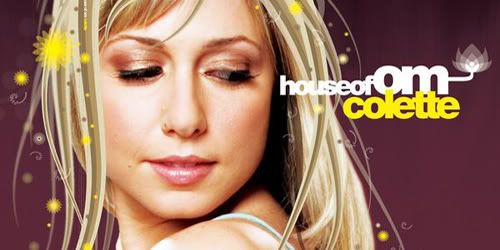 Smartbar
Chicago, Local Time:
22.00
Listen!
Colette's Birthday Party:
Colette, Lady D, Sista Stroke

Style: House

Colette
, local Chicago lady started out her musical career by freestyle singing over her friends records. She now spins and sings regularly at Smartbar and has released several records with the likes of Derrick Carter and Mark Farina. She has moved on since her regular event ''Superjane' an all female DJ event co-organised with other Smartbar resident,
DJ Heather
, with soundtracks for Sex in the City The Movie, The Devil Only Wears Prada..as well as being chosen to feature in the Motorola commercial. Tonight her and friends will be celebrating in style.
DJ Colette - Motorola Commercial
ALSO
La Bellevilloise
Paris Local Time:
20.00
Listen!
Radio Campus Festival: Concert:
Melissa Laveaux , Tribeqa , DSL , La Boulangerie
Djs:
Sporto Kantes, Donovan

Style: Pop, Electro
-----
Crystal
Istanbul Local Time:
23.00
Listen!
DJs
Cervus & Cure-Shot

Style: Minimal House
-----

Café D'Anvers
Antwerp, Local Time:
23.00
Listen!
CDA Invites:
Jerome Sydenham
(New York, Badan Recs)
, Barthlomeo, Patrick Schmidt

Style: House
-----

Nublu
New York, Local Time:
20.00
Listen!
Concert:
Love Trio

Style: Jazz