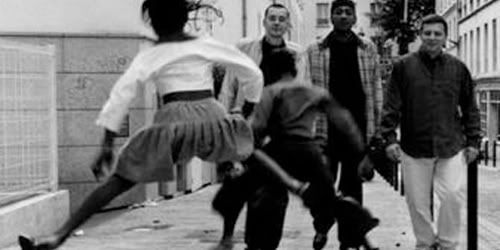 Bellevilloise
, Paris, Local Time: 22.00
Listen!
Bam Bam Club: Zéphyr Soul Band , Jazz Liberatorz (Live), Trojan Sound System, Damage (Kif Records , FR) , Dj Suspect (BBE & Zulu Nation, FR), Radio SalahStyle: Dub, reggae, soul, funk, jazz, hip hop
A great line up with the best of Jamaican music from the
Trojan Sound System
(Earl Gateshead, Daddy Ad, Chuckie Banton and Superfour). They have been compiling and archiving dub, reggae, ska, ragra and calypso for over 40 years. Local Jazz/Hip hop group
Jazz Liberatorz
will perform live. Their influences definitely lie in the jazz greats adding a modern flow to the loops. You would never know that they were from the outskirts of Paris! This is Jazzmatazz, the new generation.
JAZZLIBERATORZ TEASER
ALSO
Batofar
, Paris, Local Time: 23.00
Listen!
Paramaniac: R-Zac aka Crystal Distortion & 69DB, Auxraus, DJ Daisy
Style: Hardcore
Rote Sonne
, Munich, Local Time: 23.00
Listen!
Femal Pressure, DVD Release Party, DJs: Electric Indigo, Zoëxenia (Live), Playlove
Style: Electro, House